Last winter, a cat entered our lives – from outside – it found an opening in our crawlspace, and one cold winter night, started mewling at the house crawlspace interface – a piece of plywood – she was violently shaking the plywood as she mewled.  Soo – several months later – here we are …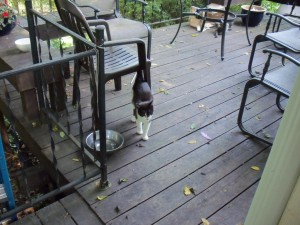 This is momma – she's showing us how she tells us it's time to feed her.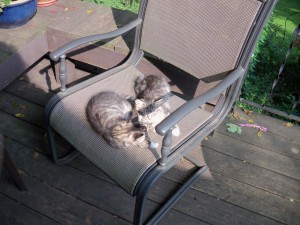 And two of her four kittens – the other two are quite shy.