Just out of the oven, and just in time for dinner.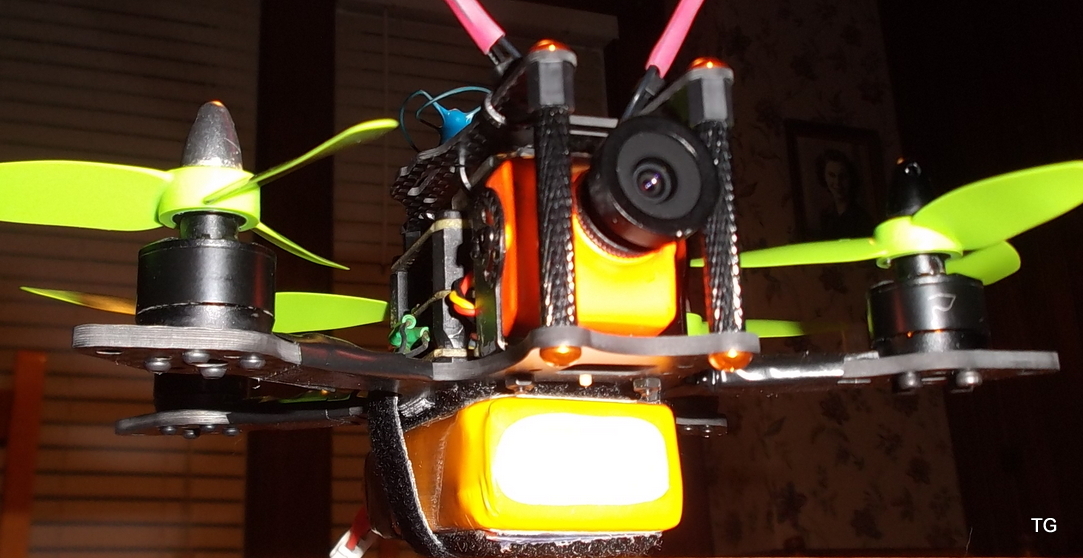 A new frame – the 130mm Loki-X3, from helipad.com. I put the gear from my HB-122 into it. I find this frame better than the RMRC HellBender 122 because it doesn't have loose motor mounting holes, it protects the camera and it has more prop clearance (sometimes the rear props touched on the HB frame). It just about fits in the palm of my hand. Configuration Storm 130 Loki-X3 frame RMRC 3s35c1100 battery pack (83 g) RMRC BLheli 4 in 1Read More
Boris on the dock, and another beautiful summer evening begins. Birds swooping low over the pond … hunting the bugs that come out at twilight, when the air is so still. Boris, our big black cat (he's such a boss) is fascinated by the reflections of the birds on the water's surface.  As they swoop back and forth over the pond.  Eating as they go. And the hunt never stops.