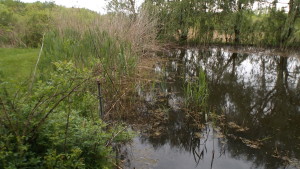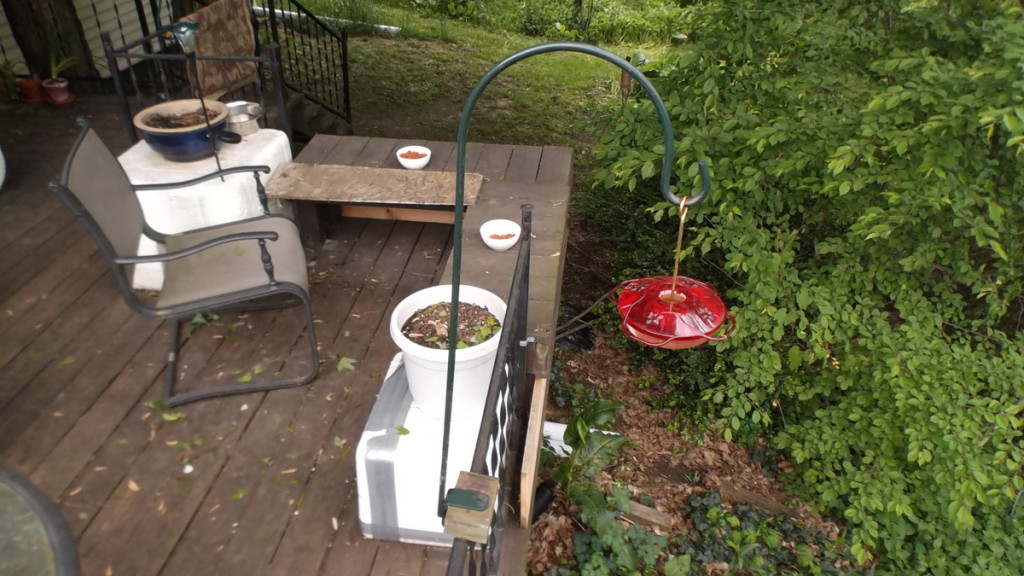 Corey spotted a Ruby Throated hummingbird a couple days ago.  I saw my first this morning, while Jerie was feeding the outdoor cats.  The hummer hovered about the feeder, warily watching the cats, one of which was quite curious – and the hummer decided not today.
Later today, I'll get something to raise that feeder a few more feet from the deck railing.
And yesterday, we saw our first water lily pads.  Took the pic today.  Don't know if it's a survivor from last year, or from the ones I planted a few weeks ago.  Two plants pads are still under the water's surface – should poke up late today.