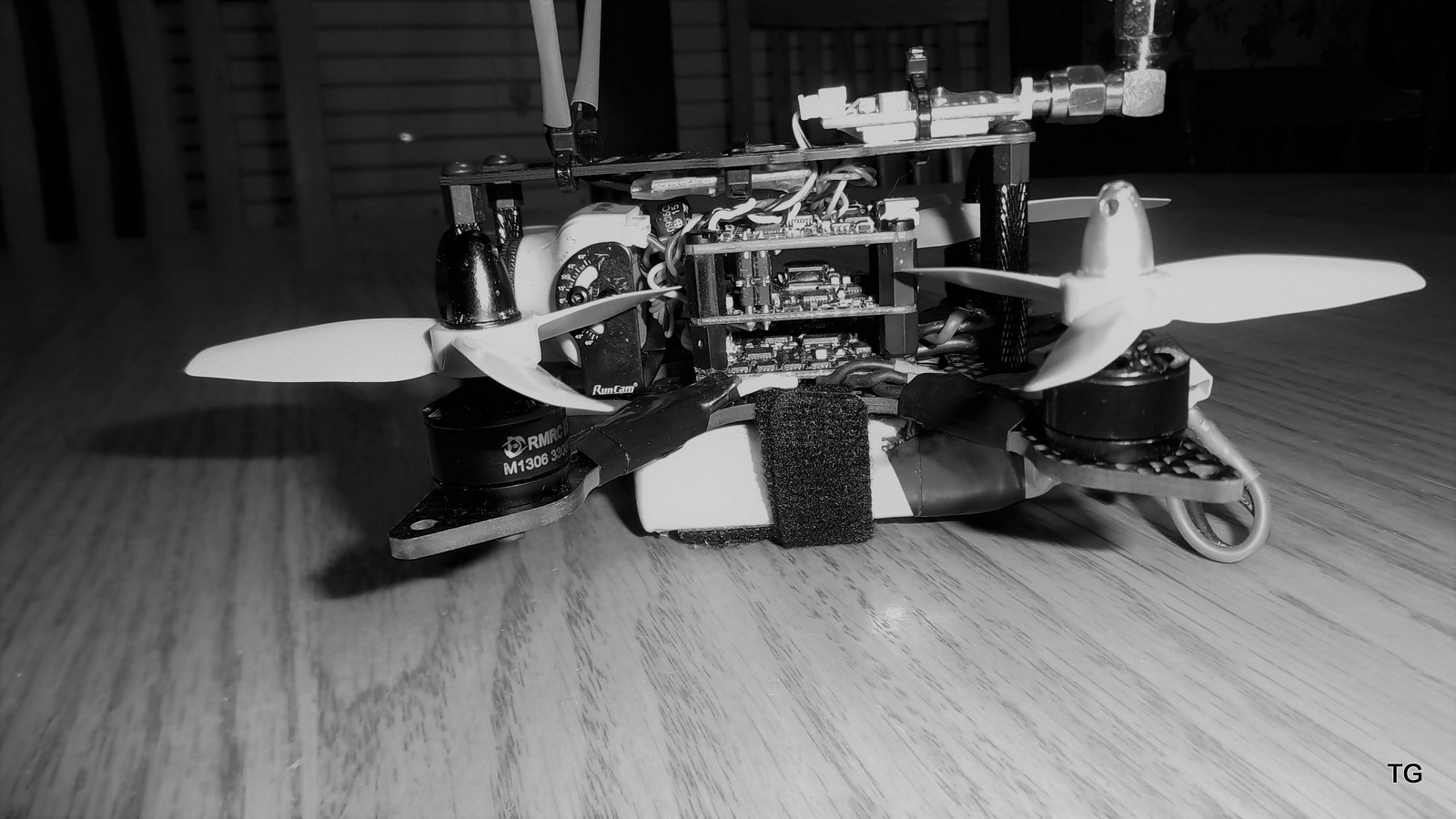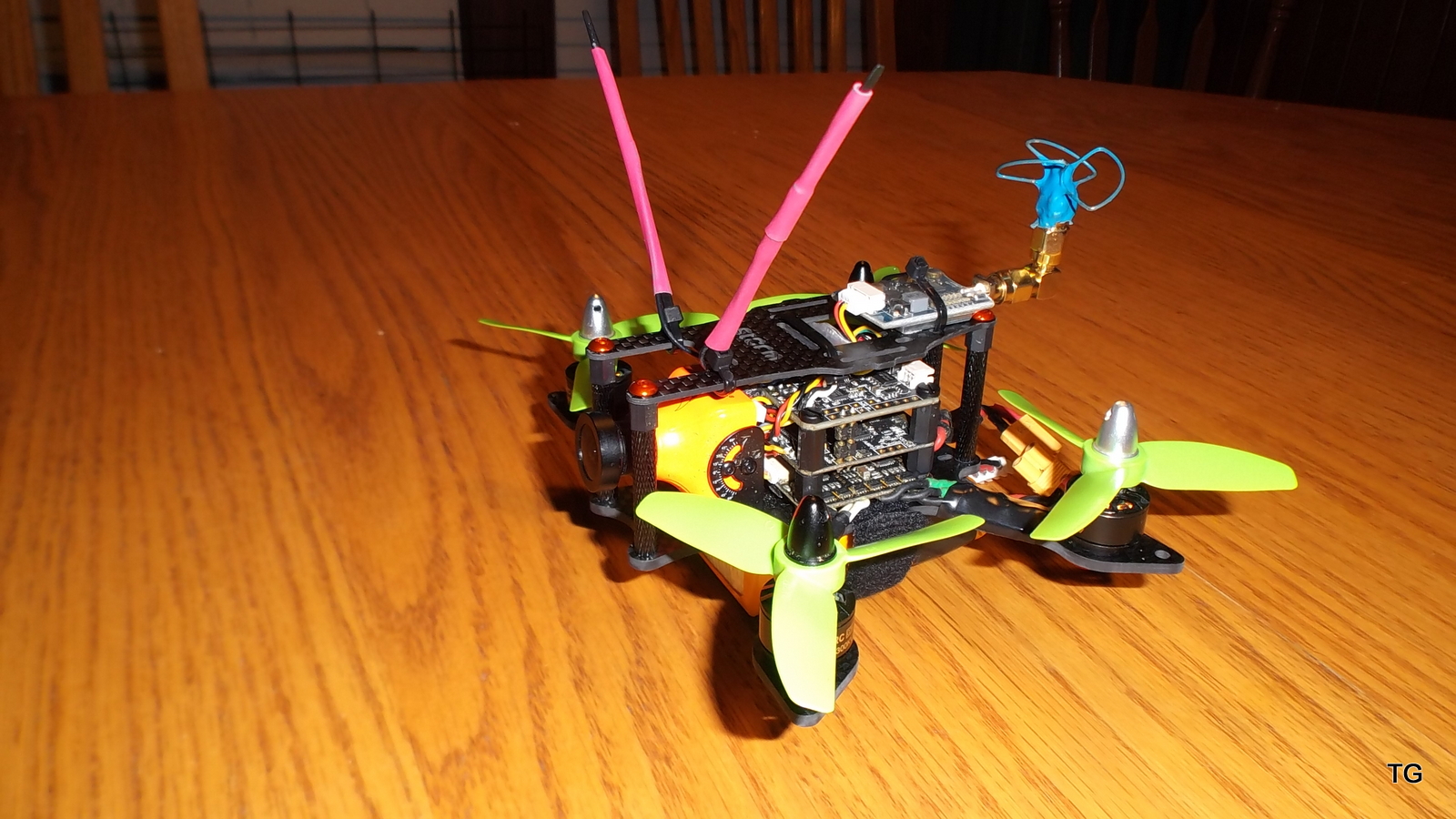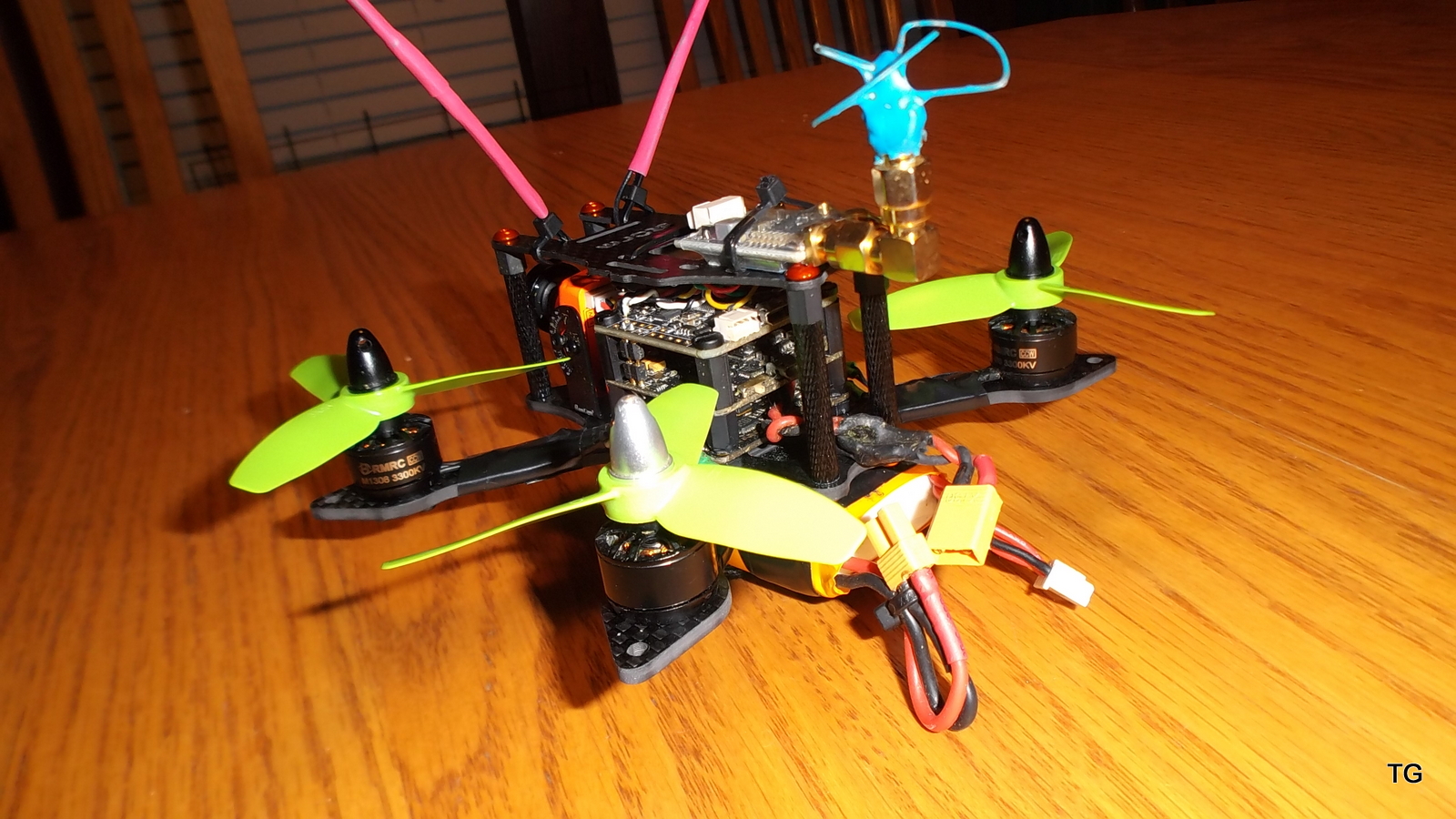 A new frame – the 130mm Loki-X3, from helipad.com.
I put the gear from my HB-122 into it.
I find this frame better than the RMRC HellBender 122 because it doesn't have loose motor mounting holes, it protects the camera and it has more prop clearance (sometimes the rear props touched on the HB frame).
It just about fits in the palm of my hand.
Configuration
Storm 130 Loki-X3 frame
RMRC 3s35c1100 battery pack (83 g)
RMRC BLheli 4 in 1 ESC – 12A (been repaired)
Doge OSD (pinned to FC)
RMRC Dodo FC – Rev 3a (pinned to OSD)
Storm velcro battery strap – provides seat for battery, as well as straps it in
4x 3x3x3 HQ props – green
4x RMRC 1306 3300kv motor
FrSky XSR 2.4 Ghz ACCST Receiver, PPM – 7 ch, tyrap'd to underside of top plate. PPM cable soldered into Dodo, plugs into XSR.
Runcam Eagle camera, 2 deg pitch, mounted to included U frame, which is screwed to the base plate. Cam cable – gnd, 5-17v in, video out – cable soldered directly to OSDoge OSD, plugs into camera.
RMRC Cricket 25mw vTx, tyrap'd to top of top plate … vTx cable with 3 wires – gnd, 12v in, video in – soldered into OSDoge OSD, plugs into vTx.
IBCrazy small blue vTx ant
5v buzzer – glued to front edge of Dodo FC bd, facing frontward.
Cotton – for barometer on FC, none yet
AUW – 249g