Down at the pond, this morning …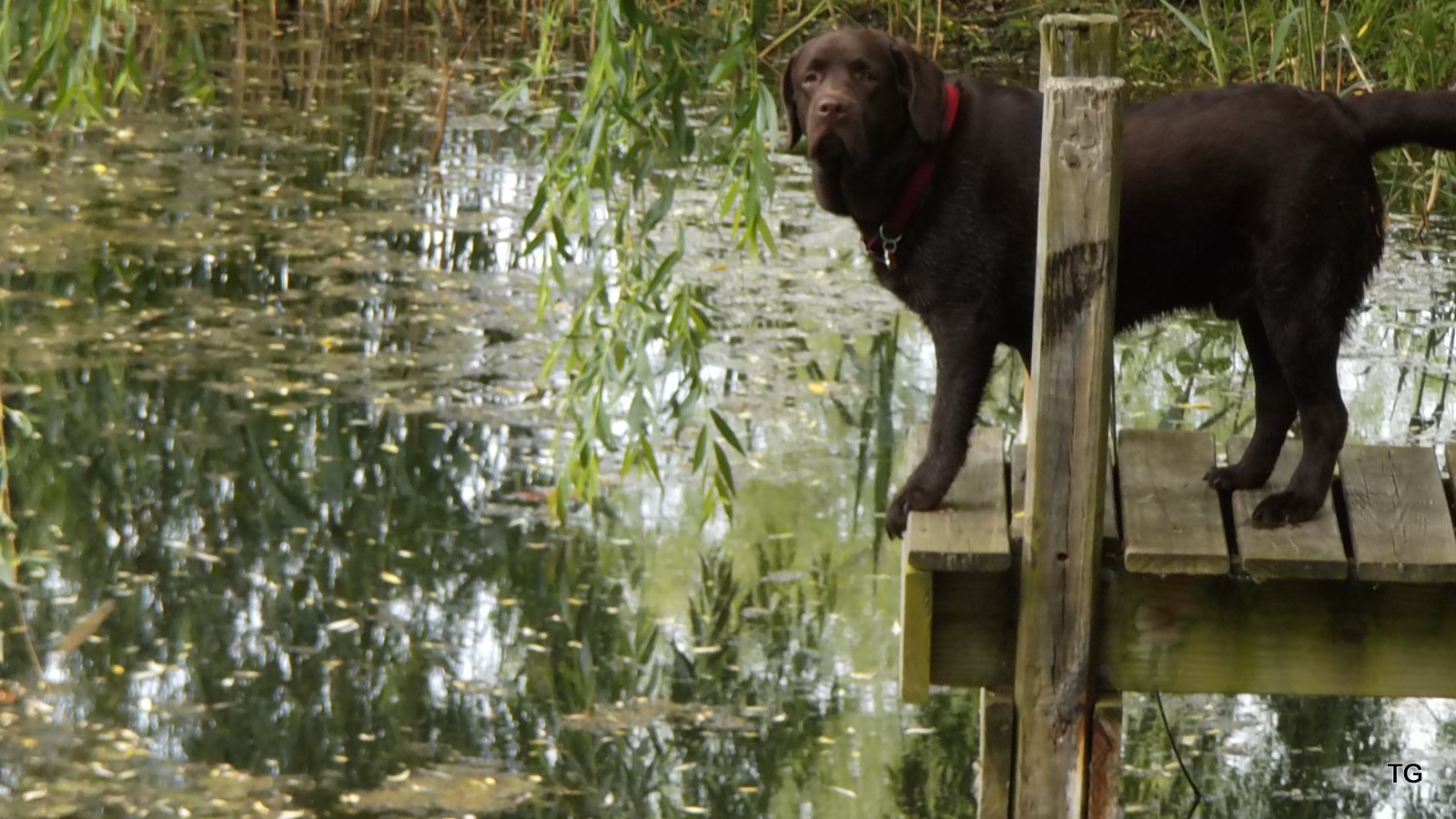 I found some muskrat tells …
3 lily pads, separated at the base of the stem, from the tuber.  Meaning it was likely done by a muskrat gnawing on the tuber.
They were all in the same spot – the NW corner, where I'd found a single lily pad 2 days back.
So – I called the trapper – leaving a phone number this time.  And, he called back.  But … he's out of town for 3-4 weeks, at a trappers convention, no less (who knew?).
So again – undaunted – I went down to the pond – and found two old traps.  Pulling one out that I'd set last winter (it was empty and sprung).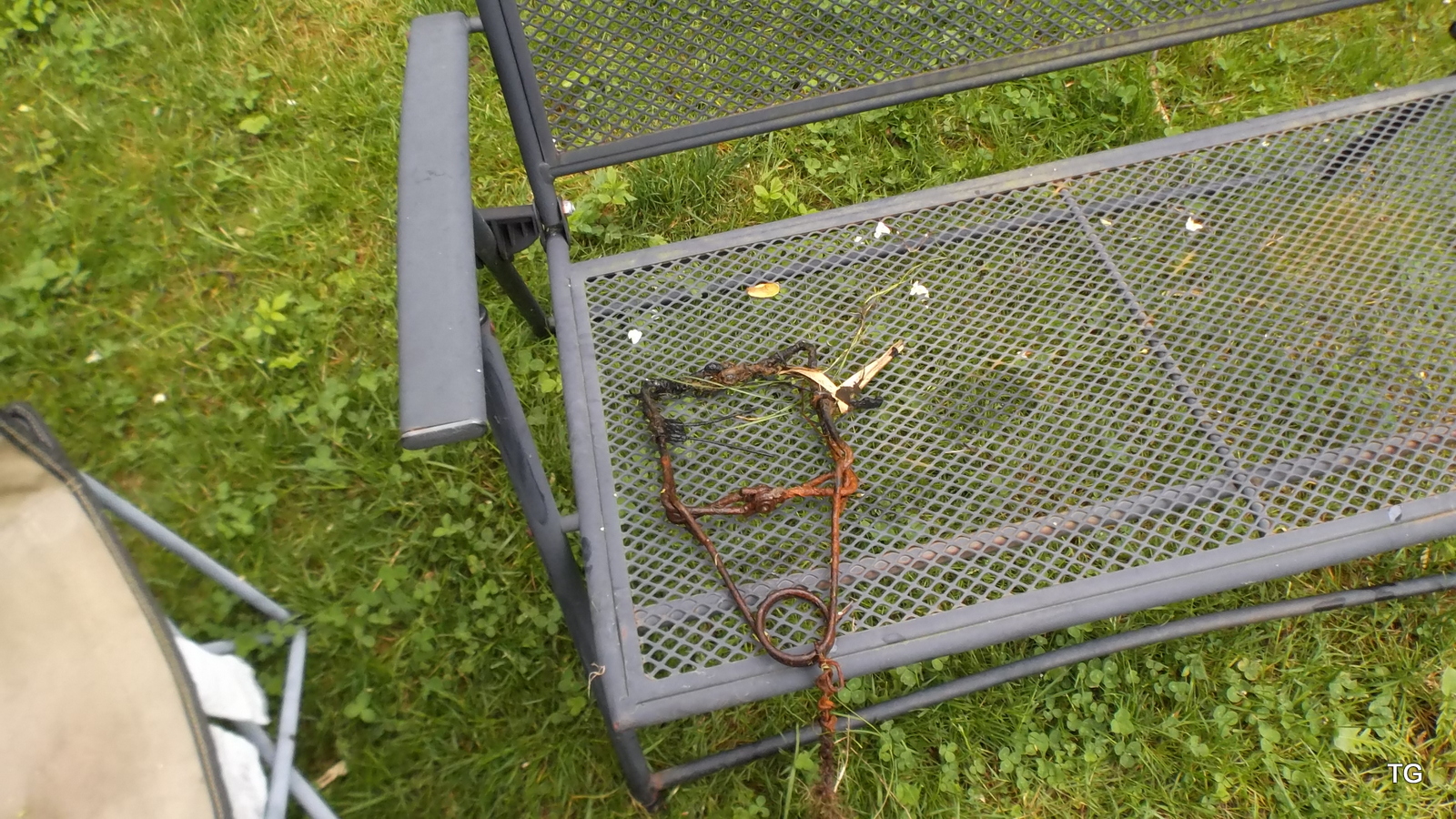 And I set one, and put it right here …
Just like this …
Hoping for the best.  I simply hate muskrats.