This is the tale of a newly built drone, arising from a broken arm on an actual new DJI FPV HD drone, and the fact that I had on hand an analog 3″ drone I was no longer interested in flying.
I had an iFlight Titan DC2 that I got a month back. A nice flying quad …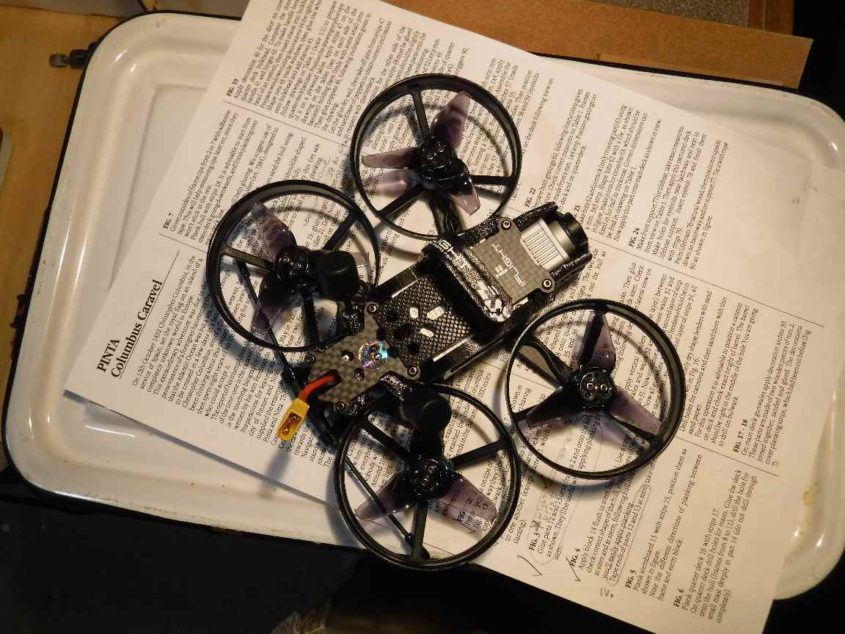 Which met an untimely end after colliding with a basketball backboard while indoor flying this week. It dropped 15′ to the hard floor, and …
now it's parts.
After examining the frame – I decided to use the frame from a quad I had on hand – that I no longer liked to fly (analog FPV and jerky flight from old beat up gear and motors with too much history in em). Because the Loki-X3 frame simply had stronger arms. The Loki with analog gear …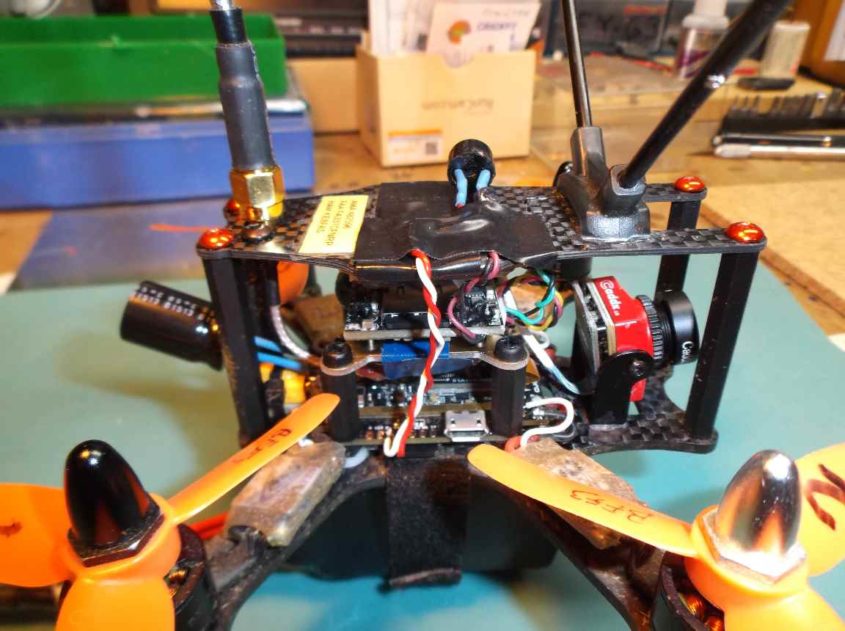 So – I stripped the AU, CRSF Nano Rx and SX F4 AIO FC from the DC2.
And stripped all the gear off of the Loki frame. Used a Dremel to remove old glue. Looks shiny now.
And proceeded with the new build …
The new quad is so simple. There's the main FC AIO 4in1 40A ESC board. Which has a DJI FPV conn, and an Rx cable with conn. Almost no soldering. Also a tiny TBS CRSF Nano Rx (with its big antenna) – with ant mounted like so …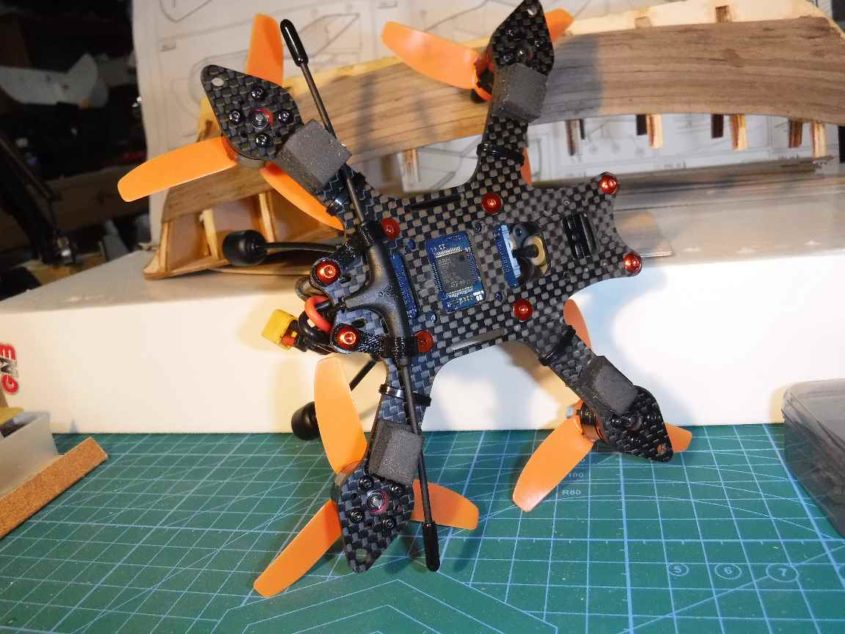 All resulting in this clean small build. The only soldering was for the 12 motor wires to the FC AIO board. Gotta confess – I cheated with the Rx, just stuffing it in the back, using some black electrical tape to keep it in place – don't want anything popping out into the props while cutting through the foliage – eh?
The motors I'd had for two years – in my drawer. Emax 1306/3300kv – and to my surprise – even though over 2 years old – they run as sweet as I could imagine. I guess motor tech hasn't changed much these last 3 years? (Couldn't use the new XING NANO 1404 4600KV motors from the DC2 … wrong mounting holes. Besides I know I prefer 3300KV on this frame … been flying em that way for 3 years.)
No vids yet – only ran this thing in the basement to date – no issues. Running BF4.1.3 with RPM filters. Smooth as butter, so they say.