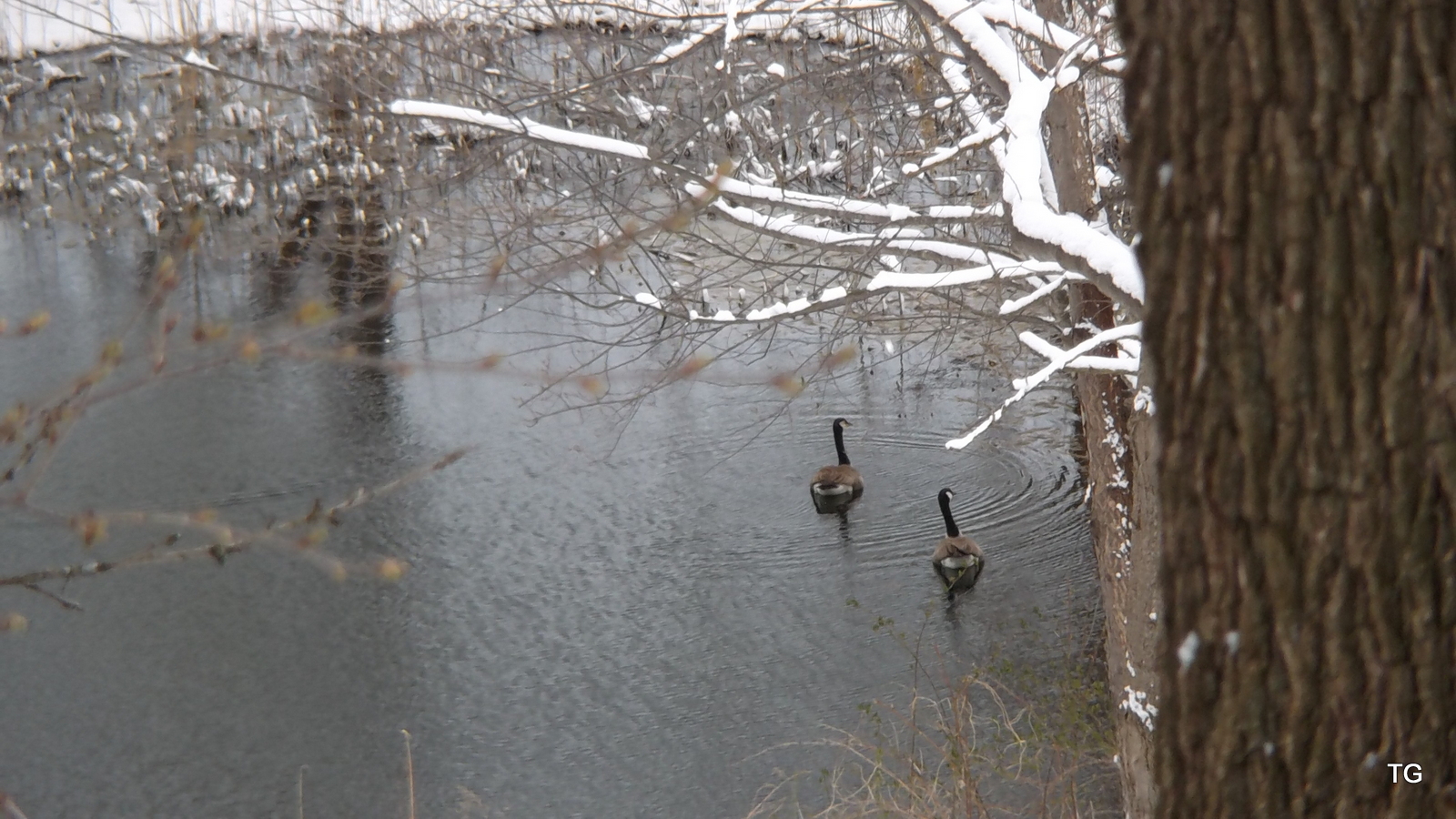 Our two new residents today.  As seen in mag view.  (tap 4 fullsize)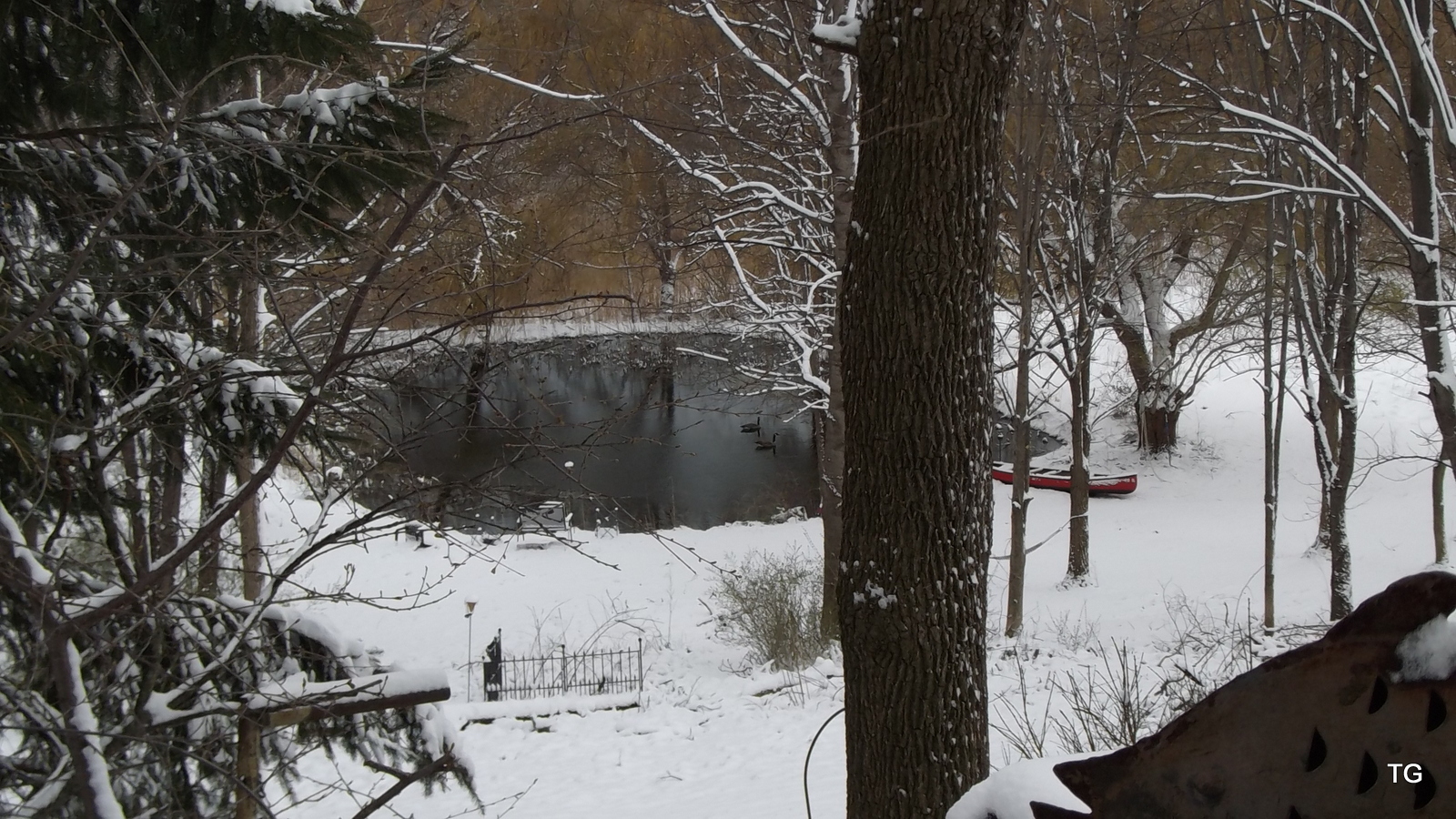 The actual view from our deck.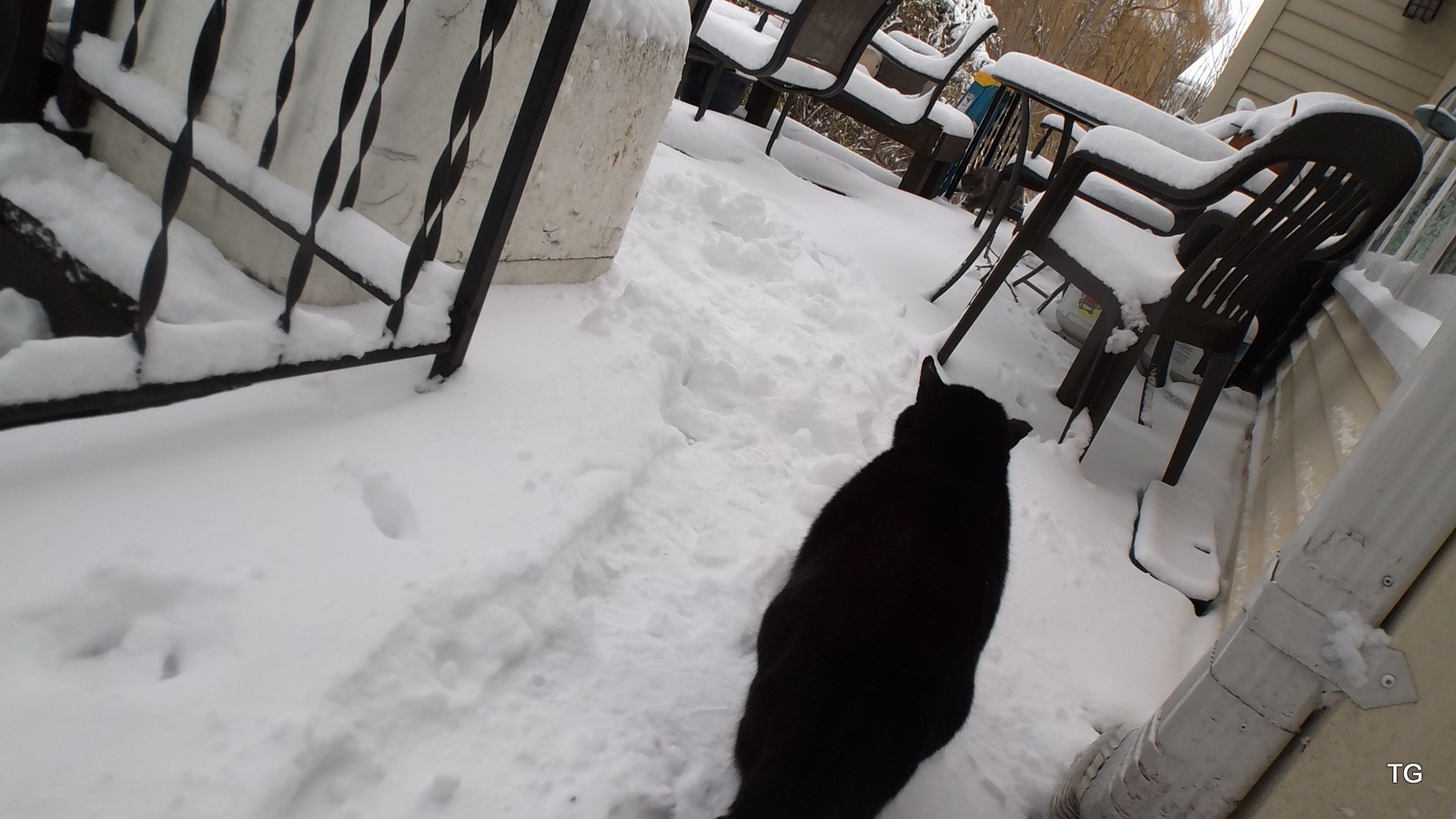 And cats.  Yup.  Cats too.  That's Boris in the foreground, and graycat (a new feral resident here at SRW) at the other end of the deck.  A daily drama.
Yesterday, everything was green, growing like mad.  So different today.  Very exciting.